Posted in Commodore 64 and Graphics. - No comments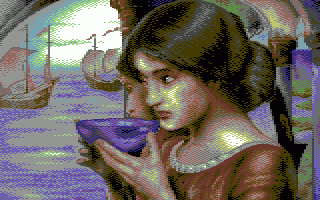 A new release, just weeks after my X2006 entry! What's going on!
All is not what it seems. This picture was started over a year ago and has become a bit of a millstone around my neck. It's one of those pictures that started well, seemed to be going ok and then didn't quite turn our as well as you'd hoped.
Of course there is one interesting fact to note. This is my first ever FLI picture inflicted on the general public.
You can thank Mirage for the name, and it's thanks to his Timanthes editor that the picture was finally finished and released.
The CSDb entry can be found here.
---
Previous: Wool on her mind Next: My Crap Game Competition entry
Associated Files
Related Articles
Galleries